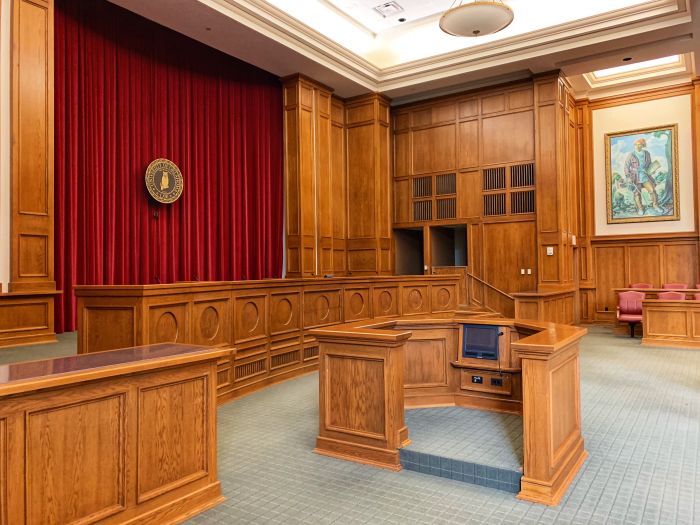 Appearing in court for any reason will be a stressful experience. Court proceedings can often drag on for a very long time, with some cases lasting several years before a final conclusion is reached.
If you have been the subject of court proceedings that have now concluded, then you may find that you are not entirely happy with the outcome. If you are now looking to appeal a decision made by the courts, you may need an appellate specialist.
What is an Appeal?
If you lose a court case, then you are often entitled to an appeal. This is basically a request to overturn the initial decision.
Although new evidence is generally not accepted as part of an appeal, it is possible that errors with the process can be explored. These errors can relate to a wide range of different problems, and your attorney may have missed these issues the first time around.
Appeals can be sought in both criminal and civil cases, which can happen at both the federal and state levels.
The process for an appeal is not the same as the original trial. Appeals will be heard in appellate courts, and these courts consist of a panel of judges as opposed to a jury.
What is an Appellate Specialist?
Appellate specialists are certified attorneys who have demonstrable experience and knowledge when it comes to the appeals process.
Some people opt to have their original legal team represent them for an appeal, but this is not often the preferred route of action. An appellate specialist is an expert in the field and will usually be better equipped than a standard attorney when it comes to winning these cases.
If you have reached the point of requiring an appeal on your case, then you will certainly want the most qualified person for the job fighting in your corner.
How to Find the Best Appellate Specialist
Finding an appellate specialist to take your case is a task you can undertake yourself.
If you live in California, then you can find a California appellate attorney through a company such as Keiter Appellate Law. There will also, of course, be a number of experts in your local area if you happen to live outside of California.
Meeting with individual attorneys and questioning them on their success rate will help you to make an informed decision about your legal representation. You are under no obligation to work with any of the attorneys that you meet with, and you should always be entirely confident in your final choice.
Winning Your Case
Having a decision overturned at appeal will be a huge relief and can be the first step in getting your life back to normal.
It is natural to expect that this process will take some time and that the road ahead might be bumpy. Preparing yourself for a negative outcome is, of course, a sensible idea, and you must work with your appellate specialist when it comes to an understanding the consequences of this possibility.
With the right attorney by your side, your appeal could soon be a distant memory that no longer impacts your day-to-day life. So, choose wisely and place all of your trust and confidence in your chosen expert.