This piece dives into some common examples of how people defraud using notaries, how to verify that documents were handled properly by a notary. Written by a signing agent, this covers how to verify proper document procedure, and where to raise a red flag.
I love what I do! I got into this business on a whelm. I was taking an entrepreneurship class to learn how to start a non-profit organization so that I could establish a program and facility that would house individuals returning home from prison. There, I met a woman who through general conversation told she was a notary and gave me the details and benefits of becoming a Notary Signing Agent.
As a little girl, as odd as it may sound, I always wanted to be a notary. I can remember a few times my mother having conversations about how she needed to have her paperwork notarized for it to be official. The position sounded prestigious.
As I got older my interest was there because I knew as a notary I could always make money from what we call in the business "General Notary Work". These are jobs such as car titles, Power Of Attorney forms, forms for schools, etc. I thought it was a good way to keep a small steady income flow. Today, I am not confused that this is my calling and where my passion lies.
I have made it a full-time business out of being an NSA (Notary Signing Agent). I have come to value the importance of being a public official and take my role seriously. As a notary, I don't just stamp a piece of paper. I am under an ethical policy to act in accordance with the law. What most people don't know is that notaries are held in a regard with respect as a servant to the public and that if we act unethically in any way we can be fined or jailed.
I have had someone ask me to notarize documents and signer was not there. Unbelievably, it was the woman who was my mentoring me in the NSA business. Soon after I received my certification she came to my house one day with legal documents asking that she be granted guardianship of a child. The mother of the child was not there. RED FLAG!
She began to tell me how the mother was not around and left the child with her. Most people who are attempting to defraud will usually try to justify why the signer is not present and they more than likely are talking fast. Even as a fresh notary, one of the first things I was taught and it was even stressed to me by her was to not notarize a signature of a person who was not there.
Sad to say, within 24 hours she had terminated my contract with her via email, not even through a phone conversation, and has not spoken with me since. I'm would hate to imagine the girl realizing someone took guardianship of her child without her knowledge and to say the least of what my potential consequences would have been. It was a great learning experience for me. It showed me that I HAVE to stand my ground no matter who asking that I do something against the law.
Truthfully, I was hurt because it made me feel that she didn't believe in me enough that I would know to do the right thing. More often than not it is usually family and friends that will ask notaries to perform an unethical notarization. Individuals that are wrongfully asking documents be notarized sometimes wait until the notary arrives and begins a sad story of why he/she can not produce proper identification hoping to play on the sympathy of the notary.
It can be a challenge to handle yourself properly in tight situations. As a mobile notary, because you are sometimes asked to sign at the person's residence you want to remain calm and explain why it would be an issue for you and the signer as well if you notarize without proper identification. It then becomes a matter exiting the location safely.
Another trick signers will use is to provide a piece of identification that is disfigured and faded to the point that their identity can not be confirmed. A notary can not and should notarize a document if the identification of the signer is not verified. It is a notary's responsibility to view a piece of identification and it's authenticity. Through training and experience, this is possible.
As a certified NSA you may be told what type of identification can be used, so being well skilled in the different types of identifications and what makes them authentic is necessary. In this business, I am asked to notarize a document and the signer may have identification from a foreign country. I need to know what to look for on a foreign piece of ID to confirm the Signer's identity.
On the flip side, the freedom of being an independent NSA contractor is unexplainable. The diversity of clients I've encountered range from a CEO whose two-year-old daughter passed away from an incorrect dosage of medicine given to her by a pharmacy tech. He then quit his corporate job, moved into a 4 room house and committed his time and resources to start a non-profit in her name and I bared witness to an uncanny amount of compassion and empathy. While at the other end of the spectrum I have been privileged to close a loan for an owner of a piece of property that was part of the underground railroad who took me on a tour of his home that held deep character. The possibilities of the clients are unlimited and being able to assist customers in finalizing their documentation is priceless.
A little tidbit: On November 7th notaries public are recognized for their service and contributions to commerce. Notary Public Day was first celebrated on November 7th, 1975 and Thomas Fugill is said to be the 1st Notary Public ever appointed in 1639.
Today there are almost 4.8 million notaries public in the United States.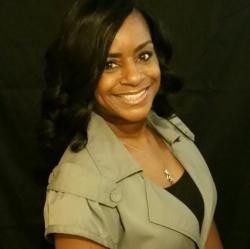 I pride myself on my integrity, quality and efficiency of my work. I stay up to date with new laws and tips on sharpening my craft. I look forward to providing my clients an enjoyable experience with minimal stress. I go above measures to make sure I provide a job well done.
Originally published at www.highdefgeek.com.