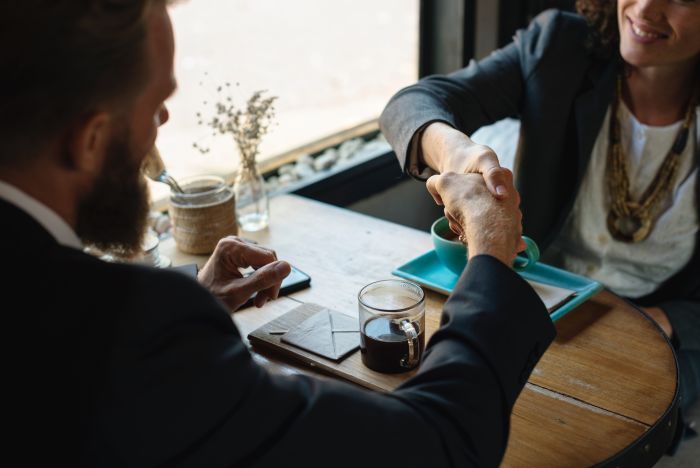 Published: 9/27/2017
Being hired directly by a title company is much preferred over being hired indirectly by a signing service. First of all, there is no middleman cut, so you earn the entire fee. A title company is also more stable, so there is low risk of collection problems. Secondly, the title company prints the packages, not the notary.
So how do you get the preferred, direct jobs from the title companies? Here's what I told someone recently. Go in person to every title company in your area and start talking to escrow officers about using you for their next signing. Most title companies have all the escrow officers' business cards at the reception desk. Take one of each and set up an "Escrow Officer" database. Write an email listing your loan closing experience and hours of availability. You may offer to do some "in-house" signings at a reduced fee.
Some title companies won't hire you unless you are on their approved list. Find out what the requirements are and satisfy them. Each escrow officer decides who they will use to do their signings and they usually have a couple of back-ups. You won't be able to cover the whole office in one day, so keep showing up looking presentable. Sometimes you will be "Johhny on the spot" and be there just when a signing is needed. Persistence usually pays off!
If you do hook up with a signing service, do some checking first, especially for complaints by notaries who can't collect their fees. When you get your first loan, read the instructions very carefully. Your fee can be delayed or reduced if you fail to follow the instructions. If you do start taking jobs from a signing service, be careful not to compete against yourself. Before you take an assignment, try to make sure your good accounts' schedules are clear for that day especially if the signing service job takes you out of your local area.
You may have to take jobs from a signing company if you can't afford the E&O insurance required by the title companies. One of the usual requirements for title companies is that you carry a $500,000 E&O insurance policy. If the premium for such a policy is just too high, you have no choice but the signing companies. If this is the case, your goal should be to make enough to afford that policy so you can free yourself from the signing companies.
Stay tuned for our next post: Notary Advice Part 2: Online Presence. We'll link to it here once it's published!
Update 10/4/2017: Notary Advice Part 2: Online Presence is now published!