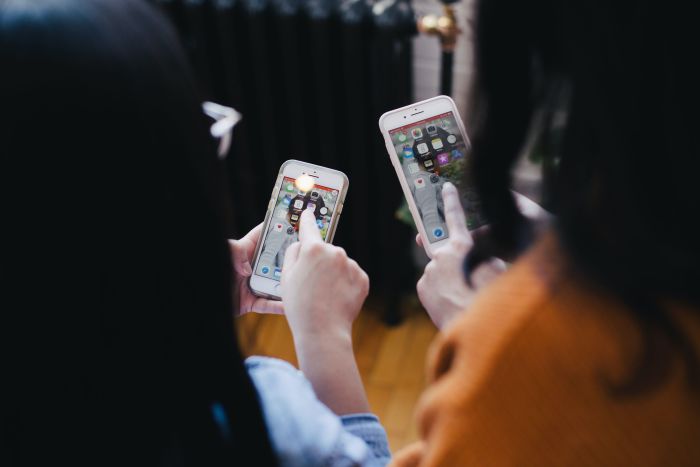 93 per cent of consumers say that online reviews impact their buying decisions. But for some companies, the act of getting reviews can become an awkward and lengthy task.
No-one likes to ask for a good review and getting the messaging just right can be difficult. So, we're going to let you in on our little secret… a.k.a. The five ways industry pros are asking for – and getting – client reviews.
1. Make the most of purchase confirmation emails
No-one likes to get surveys out of the blue. So, when you're asking your clients for reviews, think about the context in which the question is served. If it's directly after they purchase your products or services, that's a great, valid time to ask for opinions.
Not only will you be capturing your consumer at a time when their experience is fresh in their mind, but your question also won't seem out of place.
Putting your requests into context is important – it's like waiting to ask your partner to do the dishes until they're in a good mood first. Prime your customer with a good experience, then ask for their feedback.
This is especially important if you've recently chosen a great web host and got your site live and need some reviews to add social proof. If you use an email marketing platform to send transactional emails, find out if they have a template for collecting reviews that allows you to review any negative ones before they are posted live.
2. Give them something in return
Whether that's a discount code, promotional period, or being enrolled in a giveaway; customers respond best when there's something on offer that could benefit them.
It's not often you'll get someone willing to leave a review without anything to reward them - unless you're roping family and friends into doing a good deed because they know you.
This initiative goes two-fold: it entices customers to give reviews that bolster your likelihood of sales with future customers, but it also shows you're willing to give back to your consumer base, fostering that all-important customer/business relationship.
3. Let data help you out
Using dynamic content on your site can help you target new and returning customers. Depending on their status in your sales funnel, you can show them different landing pages. After a returning customer buys another product, you can show them a personalized dynamic screen to prompt them for a review if they've not already left one.
For new customers, as a thank you for the first-time buy, they can fill in your review and then receive a percentage off their next purchase. This will not only attract return custom, but it'll help new customers make up their mind to shop with you based off their reviews.
4. Harness the power of social media
Sharing reviews across your social media accounts is a great way to get exposure, spread good feedback and encourage others to participate.
If you have a home furnishings company, for example, you could encourage your customers to share pictures of their new products 'at home', and share them back to you with a hashtag. You can then link up their social post with their online review, creating content for your own channel but giving something back to the individual by promoting their social account, too.
Candid reviews and content are promotional gold dust. Encourage your followers to get involved and reap the rewards in both customer engagement and brand reputation.
5. Just ask!
You can always fall back on this simple, effective, tried-and-tested strategy: asking the customer outright.
In some cases, incentives aren't needed - if you have a customer with you in a face-to-face situation and you've built a rapport, perhaps during the sale or during your time helping them over the phone or on a live chat, simply asking them to follow-up the interaction with a review is the perfect way to get a candid and truthful response.
It can be embarrassing to ask for reviews to start with, but for new businesses in particular, building up a repertoire of feedback is essential to securing business from new and returning customers.
Lose the fear and pluck up the courage to follow some of these steps: and remember, all you have to do is ask.
---
Author bio: "I'm Lucy Farrington-Smith, a 27-year-old freelance writer. I started out as an actor before I put the scripts down and chose to write my own words instead of saying someone else's. One Master's in Creative Writing and many coffee cups later; you can now find my bylines on HuffPost, Metro.co.uk and my own website www.lucywrites.co"